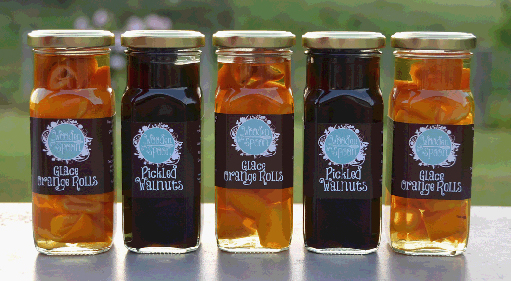 Antipasto Platter Ideas!

Glace Orange Rolls and Pickled Walnuts - some of our all time favourites!

Beetroot & Orange Tango is a fresh tasting relish delisious with anitpasto dishes, cold meat platters - or toss through a roast vegetable salad!

Other partners for cheese platters are our
Plum Fruit Pate, Feijoa Fruit Pate and Pear Fruit Pate.
Our product range includes:

Savoury Sauces
Tradition Plum Sauce
Classic Tomato Sauce

Drizzles
HisLordships Drizzle
Avocado & Lime Drizzle
Lemon & Balsamic Drizzle
The Garlic Drizzle

Antipasto
Pickled Walnuts
Glace Orange Rolls
Beetroot & Orange Tango
Pumpkin Marmalade with Mustard

Fruit Pates and Jellies
Plum Fruit Pate
Feijoa Fruit Pate
Pear Fruit Pate
Rose Petal Jelly
Classic Quince Jelly